and other projects.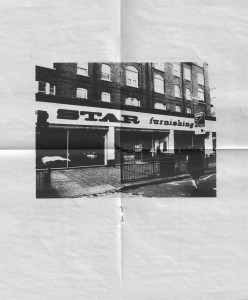 Redell Olsen. Star Furnishing. London: Tolling Elves, 22. 2004.
Redell Olsen. Attention. London: Lounge, 2003.
Redell Olsen.  "Still Water (The River Thames for Example) for Roni Horn. Shark, 2002
Redell Olsen. "unmarkedforsearch" allsingingalldancing, Broadside 1, 2001.
Redell Olsen. Quid Pro Quo. Stroud: allsingingallDancing, 1998.
Redell Olsen. Book of the Insect. allsingingalldancing, 1999.  Download Book of the Insect PDF  bookoftheinsectredellolsen1999.
Poems in Anthologies: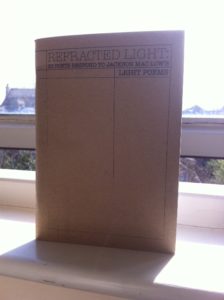 Refracted Light. Ed. James Wilkes (Wellcome Collection: London, 2015).
Out of Everywhere 2. Ed. Emily Critchley (Reality Street, 2015).
I'll Drown My Book: Conceptual Writing By Women. Caroline Bergvall, Laynie Browne, Teresa Carmody and Vanessa Place (Les Figues: Los Angeles, 2012).
Infinite Difference: Other Poetries by U.K. Women Poets. C. Etter. Shearsman (Exeter, 2010).